Buying gold in Dubai is great as it is the capital in the Middle East for doing so. Many people around the world flock to Dubai for the quality and choice in gold jewellery.
If you haven't been to Dubai before for Gold Jewellery shopping it is good to know the ins and outs before you go.
This guide is going to speak about the reasons why Gold is Cheap and How it is Cheaper than India for prices on jewellery. We are also going to discuss how genuine the gold is in Dubai, how there is minimal fake gold (and how to avoid) and some great recommendations in shops to visit while you are there.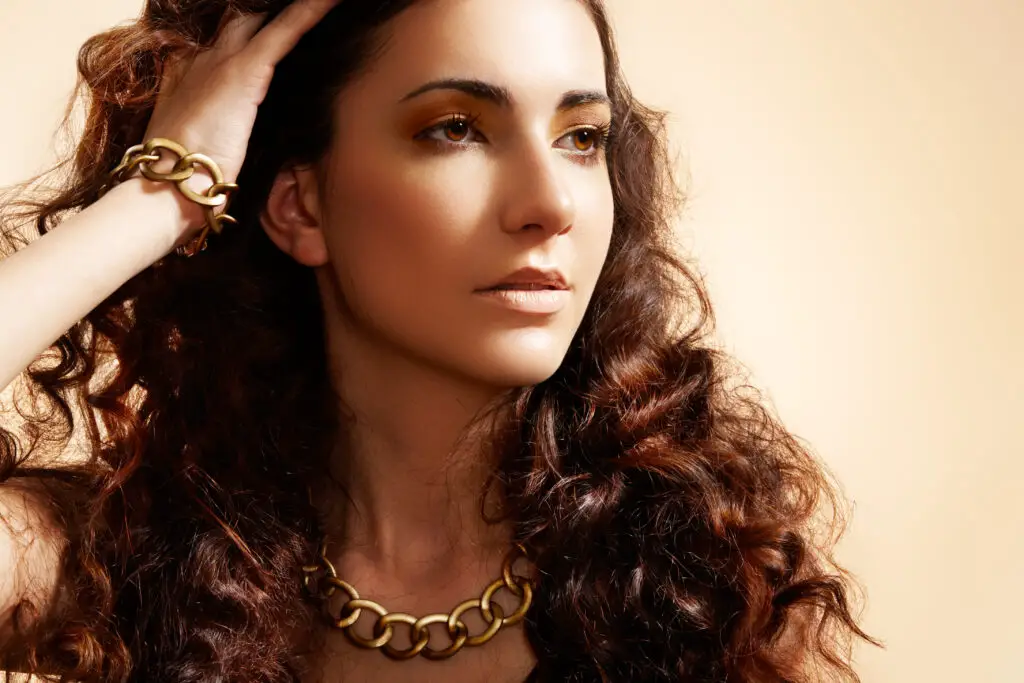 Why Is Gold Cheap In Dubai?
The Dubai Gold Souk Market is one of the most distinctive places in Dubai. Here you can find as much gold as you have never seen in your whole life!
The traditional market for buying and selling gold and jewellery is in Deira. There are over 300 shops that sell exclusively jewellery and gold. Hundreds of visitors come here every day to buy gold-made jewellery, at very good prices!
In the open market known as the Gold Bazaar of the United Arab Emirates, there is so much gold jewellery that weighs over 1,000 tons. As for their value: tens of billions of dollars. Dubai has also the lion's share of the global gold market: 29%!
Every year, in the Emirate of El Dorado, the luxury of gold changes hands worth about 41 billion dollars. Many of those billions are circulating in the Golden Souk.
The main customers of the goldsmiths are the citizens of the Emirates but also the Indians and the Chinese.
It is worth noting that until last year no tax was imposed on these goods.
The price of gold and jewellery in this market is determined by three factors: how many carats of gold the jewellery is made of, the design of the jewellery, and the time it takes to be produced. Although the first factor relates to international market prices and UAE leadership, the other two are traded, as in any market in the bazaars.
Traders buy at the best prices. In some cultures, buying gold for special occasions such as weddings and births is a tradition, so they do not stop buying even in times when prices are soaring.
For Indians, Chinese, and some Arabs, gold jewellery is part of the bridegroom's dowry but also a lure offered by the bride/groom. That's why pieces like rings or other "wedding" jewellery cost tens or even hundreds of thousands of dollars. And probably will continue.
Buying gold for these nationalities is like a kind of culture. They do not see it as an investment or as a portfolio diversification as a Western cultured investor. That is why they continue to buy large quantities of gold even in periods of higher prices.
However, just one year after the imposition of the tax corresponding to VAT, the blow to the gold market was such that the Emirati leadership is already considering abolishing it for tourists.
Is Gold Cheaper In Dubai Than India?
Gold's demand exceeds the country's gold mining industry. India is a huge "importer" of this precious metal, amounting to billions of dollars a month.
Gold, after all, is a form of investment for a nation in which a large percentage of citizens still do not have a bank account, especially when the wedding day is the opportunity to wear the gold that has been collected throughout life. of the bride – a "collection" created just for this occasion.
World prices for "sun tears", however – as the Incas used to call gold – have been on the rise for a long while now with worried Indian consumers increasingly looking for ways out, that will lead them to the optimal utilization of their savings.
A three-hour flight separates Mumbai from Dubai, which seems to be a "magnet" for Indians, imagining in their eyes the place that can offer them the most benefits. Consumers are attracted both by the tax breaks that run through the "City of Gold" and by the abundant quantities in which supplies are available.
Indian investors are allowed to bring home a certain amount of gold from Dubai (without paying any duties) being- 1.4 ounces for women and 0.88 ounces for men – while when the weight exceeds these limits a 13% duty is imposed on India, an amount of 2, 2.2.
In fact, for buyers facing the risk of high tariffs, Dubai offers a huge advantage and more people are becoming aware of this, according to Gaurang Desai, CEO of Dubai Gold and Commodities Exchange.
"Dubai's prices are 6-9% lower than those traded by Indian jewellers when it comes to gold."
Is Dubai Gold Real?
The gold sold in Dubai is genuine. Low sales prices can make you wary of such a competitive market, but in this case "what shines is gold"! After all, the government ensures through controls that the jewellery stores sell genuine products, which bear a special trademark of gold.
All the jewellery you buy is accompanied by certificates of authenticity which the sellers are obliged to deliver to you. Therefore, you do not need to worry about being deceived by making your purchases in this fantastic gold market.
It is no coincidence that it is the most popular gold market in the world. If it was a scam, it would have lost its glamor and of course, there would not have been so much demand and crowds.
This does not mean that you have to rest, nor that you will not negotiate the offered price. Make your research in the market, find out about current gold prices, ask for prices from competing stores in the same market and make the best choice for you!
Does Dubai Sell Fake Gold?
Where there is a demand for valuables, and especially for gold, there can be no fraud. However, this is the exception and not the rule for buying gold in Dubai. In B.C., however, the fake gold fraud returned. People who claim to be from Dubai are offered to sell their jewellery at extremely low prices. The origin of these self-proclaimed peddlers is unknown and of course, the gold for sale is fake.
The British Columbia Real-Time Intelligence Center (RTIC-BC) has identified this latest pattern by providing reliable information to front-line officers, to promote advanced investigations.
The whole attempt to deceive potential investors is usually set up by a couple of peddlers, who travel by car and stop people randomly anywhere on the street, or at bus stops. There they offer counterfeit jewellery as gold in exchange for cash. They use rental vehicles with license plates from BC, Alberta, or Quebec for their transportation.
As for the scams in the central gold market in Dubai, they are not widespread. But you should know that the gold used is usually 22 carats, for bracelets, rings, and chains and 18 carats for more elaborate and delicate jewellery with stones. In any case, if you are clearly suspicious and sufficiently informed about the current gold prices, you will hardly fall victim to fraud.
Can A Tourist Buy Gold In Dubai?
Dubai is a market aimed at tourists! People from all over the world come to invest in gold, whether for coins and bars or jewellery.
Dubai's prosperity is due to its precious gold market, which has become famous all over the world. If you're now wondering how much gold you can carry, there are restrictions, although checks are not always made.
If you want to be relaxed with your conscience we will tell you that a male traveller can carry a maximum of 40 grams of gold, while a female is permitted to carry 30 grams less.
Children are also entitled to gold jewellery without tax, provided they have lived abroad for at least one year. For investors with an Indian passport, if they have stayed in foreign countries for more than 6 months they can transfer up to 1 kg of gold in coins or rods in their country of origin. If they exceed this weight, they will simply pay some fees at customs.
Where To Buy Gold Jewellery In Dubai?
The Dubai Gold Market is one of the oldest markets in the emirate. It is located in the heart of the city, in Deira, and is one of the best places to buy gold items. In the shops of the market are exhibited treasures of untold value; creations of local artists.
Due to low taxes, gold markets here are probably the most lucrative on the planet. You will be impressed by the jewellery and you will consider that they have something magical!
Gold Bazaar is probably the best place for jewellery lovers. Absolutely everything that shines here (contrary to the famous saying) is pure gold! The luxurious jewellery that appears on the windows fascinates potential buyers, pushing them to make their choice.
Gold Souk has hundreds of stores that collect high-quality, certified jewellery. The cost varies depending on the course, although the "human factor" must be taken into account.
Shopkeepers tend to raise their prices significantly when they see strangers in front of them. Negotiations should be mandatory, but even then there is no guarantee that you will be able to make a good deal. To be honest, Gold Souk should be considered as a kind of opening day, a jewellery museum. It is called the main attraction of the city, but shopping usually goes to big brand stores with fixed prices.
Location: Deira, next to Al Ras Metro Station Hours: daily from 10 a.m. until 10 p.m. (some shops are closed for lunch breaks from 13:00 until 16:00)
Best time to visit: Friday from 16:00 to 22:00.